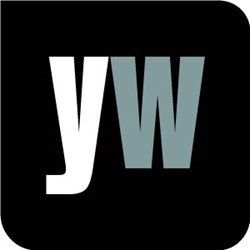 London, UK (PRWEB UK) 13 January 2014
A teenager has reportedly been asked to leave a Rue 21 store for being overweight, Business Insider reported September 3rd. The article, Teenager Says She Was Kicked Out Of A Clothing Store For Being Too Fat, noted that Shelby Buster of Eugene, Oregon, was shopping at the teen store for her birthday, when a shop employee asked her to go. Buster stated, I walked in and the lady at the front counter said hey youre too big to be in this store, I need you to leave. Buster's mother confronted the employee, who then apologised, and a Rue 21 spokesperson commented that the company does not tolerate discrimination. (http://www.businessinsider.com/teen-got-kicked-out-of-rue-21-for-weight-2013-9#ixzz2o0kO1jhI)
With this in mind, Yourwellness Magazine outlined easy weight loss tips to banish teenage weight woes. According to Yourwellness Magazine, If youve gained weight as a secondary school student or since youve gone to college, there are many ways to change your lifestyle to see great weight loss results. To begin with, exercise is hugely important and doesnt feature very prominently in most teens schedules. There are so many benefits though, not just to your weight youll have an improved sense of wellbeing, lower risk of diabetes and stroke, and better cardiovascular health. (http://www.yourwellness.com/2013/11/easy-weight-loss-tips-banish-teenager-weight-woes/#sthash.qszNMPOK.dpuf)
Yourwellness Magazine also gave readers weight loss diet tips:
1. Dont go on a diet. Diets that are designed to offer quick results usually fail.
2. Cut down on the fatty and sugary foods. Replace junk with healthy, homemade alternatives, such as homemade popcorn, yoghurt, pretzels and granola bars.
3. Snack on healthy produce. Fruit and vegetables are also fantastic snack foods, offering a healthy boost of energy.
4. Stop drinking fizzy drinks. Instead, drink water or the occasional glass of fruit juice.
5. Get protein. Consume lean meat and low-fat dairy products, as well as peanut butter and legumes.
To find out more, visit the gateway to living well at http://www.yourwellness.com.