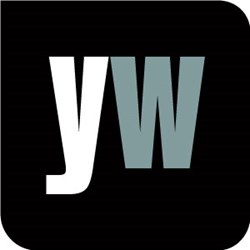 London, UK (PRWEB UK) 29 November 2013
The increasing use of high-tech gadgets in daily life has led to a trend in people turning back to basics for their workout routines, Reuters reported November 11th. The article, High-tech lives spur back-to-basic fitness workouts, noted that fitness experts have observed this trend and seen more exercisers shedding prop-heavy fitness classes for short-burst, equipment-free workouts, due to todays gadget-heavy world feeding peoples desire for convenience and time-saving. Donna Cyrus, senior vice president of programming Crunch Fitness, commented, "It's my theory that we've hit a critical mass in group fitness. Mats, Bosu (stability) balls, body bars: by the time you put all this stuff on the floor it's 10 minutes into your workout." (http://uk.reuters.com/article/2013/11/11/us-fitness-trends-idUKBRE9AA0PB20131111)
With this in mind, Yourwellness Magazine gave readers medicine ball exercises they can perform at home. According to Yourwellness Magazine, "Fitness experts agree that the focus has shifted towards functional exercises which use multiple muscles and joints in one go. This way of working out helps to improve your endurance, strength and coordination, as well as your posture, agility and balance." (http://www.yourwellness.com/2013/11/complete-body-fitness-easy-techniques/#sthash.9ZCgdRv7.dpuf)
Yourwellness Magazine outlined four functional exercises:
1. Medicine ball with a squat. Although lifting always involved the arms, the legs and back are also key players in this movement. Exercises which strengthen these areas are fantastic, and this one also improves strength in the shoulders and glutes.

2. Stair climb with a bicep curl. Using the stairs keeps legs toned and the back strong, as well as improving your cardiovascular health, while pairing the stair climbs with bicep curls will also improve the strength in the arms.

3. Hip extension with reverse fly. This exercise helps to improve coordination and balance, as well as strengthening the mid and lower back, shoulders, legs and glutes.

4. Diagonal reach with a medicine ball. This exercise pays close attention to how the body moves, meaning exercisers can work out a number of areas in one go.
To find out more, visit the gateway to living well at http://www.yourwellness.com.
Find More Cardiovascular Exercise Press Releases